Sheer Cover Cosmetics

I'm rarely one for makeup/cosmetics. With my lack of saliva control, it's honestly a waste of time for me to apply it. It will wear off my chin before I leave the house. I'm still dealing with moderate to severe acne at age 35, so makeup never fully covers my blemishes.
So, I was very skeptical of this makeup, but I was willing to give it a go.
No unboxing video right now... it's giving me fits about uploading, but in this kit, which I received from
Moms Meet
, I received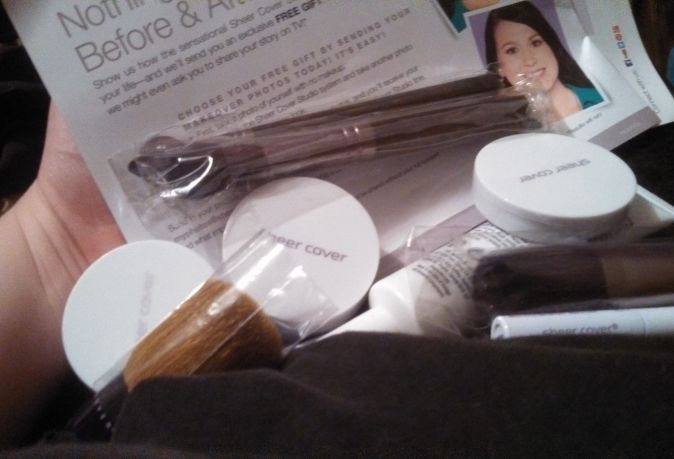 This light and luxurious makeup base helps leave skin velvety soft and shine-free. It creates a perfect canvas for a flawless application of Sheer Cover Studio
®
Perfect Shade
®
Mineral Foundation. Formulated for all skin types.
Perfect Shade® Mineral Foundation
A completely natural-looking, all-over coverage mineral foundation with patented color-matching technology.
A duo concealer for quickly camouflaging flaws and a brightener for highlighting your eyes and other favorite features.
Sun-Kissed Bronzing Minerals
Contains light-reflective natural minerals to add a hint of shimmering color and a natural-looking glow to your cheeks, forehead, nose and neck.
Lengthening Mascara and Lash Extending Fibers
Groundbreaking lash-lengthening technology to help you achieve the long, voluminous sexy lashes you may have never thought possible.
Sheer Cover Studio Makeup brushes
The ultra-premium Foundation Brush is ideal for flawless application of Perfect Shade
®
Foundation while the specially-created Concealer Brush lets you camouflage imperfections in an instant, even in hard-to-reach spots.
I used ALL but the lash extending fibers, since I am blessed with naturally LONG lashes to begin with. The cosmetics went on smoothly and evenly, and provided BEAUTIFUL coverage.
I opted not to use eye shadow and clear lip products, so I didn't distract from the foundation and its coverage.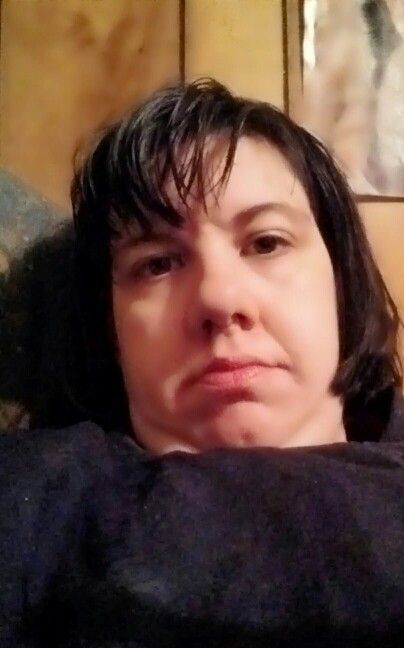 Taken with a Motorola Photon Q front-facing camera -- no filters applied
The cosmetics covered ALL my blemishes. I was extremely broken out that day, and the cosmetics covered every single one, even under my nose. And that is where I seem to break out the worst.
I also have dark and puffy circles under my eyes, and while the system really didn't mask the puffiness, it did conceal the dark circles, which really impressed me.
As far as disabled people go, the actual application of the cosmetics is easy. If you can apply other brands of powder foundation and/or lotion, you can apply this system. I have a feeling getting the little containers open will be the hardest. I have pretty good dexterity in my hands and I had difficulty opening the containers/jars.
However, the price point is what I think will be the principle downfall. The kit I received retails for about $40 on the
Sheer Cover
website. I can't see many people having the money to continuously purchase the system and the refills.
If you'd like to try the Sheer Coverage system, please click the link in the previous paragraph for more info and to order.
FINAL THOUGHTS
The Sheer Cover system has great coverage, but I can't see spending that amount on cosmetics monthly.
STARS:





WOUND RECOMMEND: No.