Wearever Women's and Men's Underwear
Ever have embarrassing leakage moments or accidents? Do you leak a little when you laugh or sneeze? Stay comfortable and feel confident and protected with Wearever Women's and Men's Underwear solutions!
Choose Wearever Underwear for maximum protection and reusability. Our selection of absorbent male and female undergarments feature sewn-in Unique-Dri™ pads that trap liquid and are treated with odor reducing Agion™ antimicrobial fibers.
Whether you have minor leaks or major ones, these underwear help you feel protected and comfortable. Most importantly, these underwear help maintain your dignity since they look and feel just like traditional underwear! Say goodbye to disposable adult diapers and pads once and for all. Wearever offers a variety of styles to meet every preference and come with light, moderate and heavy absorbency options depending on what you need.
They are also more environmentally friendly contributing zero waste per year compared to more than 1,100 to 1,500 adult diapers sent to landfills per person. They're also less expensive, saving the average user about $500 a year over the cost for disposables since you can wash and re-use Wearever products hundreds of times. What are you waiting for? Make the switch today!
Not that I'm PROUD of this, but I don't have the best bladder control anymore. Not because my bladder is weak or shot, but because my muscles don't allow me to move at the same rate of speed as I did when I was a teenager.
I used to buy a box of Always pantyliners every month, but even buying them at Dollar General or Family Dollar was getting expensive.
So, when Tomoson was running this campaign, I JUMPED on the chance!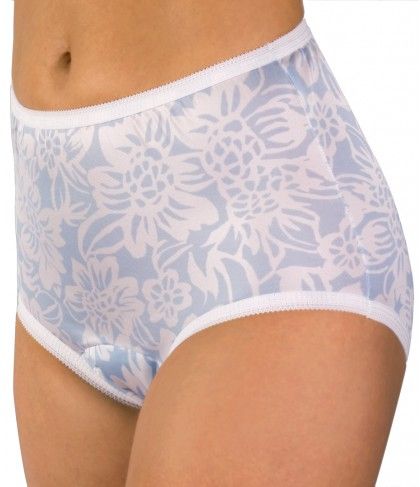 The design I chose... Blue Floral print



What I received -- Liza's phone and email blurred for privacy
Wearever Advantages
One-piece discreet design with Built-in pad -- Regular, super and Maximum absorbancy (Maximum holds up to 20 OZ OF FLUID!!!)
Patented absorbent, odor-control microfibers
Washable, reusable (Over 200 washings!!!)
Looks and feels like real underwear
Protects the environment from disposables
Maintains your dignity
SAVES YOU MONEY!!!
These are VERY comfortable underwear. They don't ride or bunch in places they shouldn't. I accidentally ordered a size too small for my trial, but this is actually GOOD. This way, there is NO chance of any leakage because the absorbent pad is not against my crotch.
I wore these today to do my monthly errands and I didn't have ANY problems. The pad stayed in place and I didn't even realize I had a 'pre-padded' pair of undies on.
The material is soft and breathable. I don't feel constricted or 'itchy' because of the material.
One of the main reasons I like Wearever Inc. is their commitment to charitable causes... Check out the charity they are supporting in September...
Support Us TOO International with Wearever Purchases this September!
A portion of proceeds from select sales of Wearever undergarments will benefit prostate cancer nonprofit Us TOO International this September. Wearever is partnering with Us TOO International to raise money in support of prostate cancer awareness, education and support networks for patients and their families. September is Prostate Cancer Awareness Month.
Throughout the month of September, 10 percent of proceeds from the Wearever men's underwear line will be donated back to Us TOO International. This includes all sizes, styles, colors and purchases in singles, three-packs and six-packs from the Wearever Men's Incontinence Underwear line. To learn more and purchase products to support Us TOO International, visit
www.WeareverUS.com
.
But don't just take MY word for it... Try them out with a FREE pair in my FIRST GIVEAWAY!!
a Rafflecopter giveaway
Here are the links to our social media pages:
www.Facebook.com/WeareverUS
www.Pinterest.com/WeareverUS
www.Twitter.com/WeareverOnline
FINAL THOUGHTS
I can't recommend Wearever undies enough! They are everything the company promises and more!
STARS:





WOULD RECOMMEND: YES!
I received one or more of the products mentioned above for free using
Tomoson.com
. Regardless, I only recommend products or services I use personally and believe will be good for my readers.