Prostate Health, Bladder Discomfort & Urinary Tract Health Supplement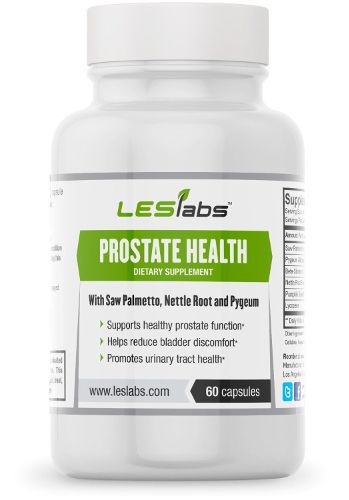 DESCRIPTION FROM AMAZON:
Prostate Health is a natural dietary supplement taken daily to support healthy prostate function, reduce bladder discomfort and promote urinary tract health.*
Saw Palmetto Extract -
Saw Palmetto helps to support a healthy prostate.*
Pygeum Bark Extract -
Pygeum Africanum Bark is an herbal extract taken to reduce bladder discomfort and support urinary flow.*
Beta-Sitosterol -
Beta-Sitosterol helps support prostate health and a healthy urinary tract.*
Nettle Root Extract -
Nettle Root Extract promotes healthy prostate function.*
*THESE STATEMENTS HAVE NOT BEEN EVALUATED BY THE FOOD AND DRUG ADMINISTRATION. THIS PRODUCT IS NOT INTENDED TO DIAGNOSE, TREAT, CURE OR PREVENT ANY DISEASES.
So, I requested these for my adoptive grandfather. He has trouble sometimes urinating and he was constantly getting up 3+ times a night to use the bathroom.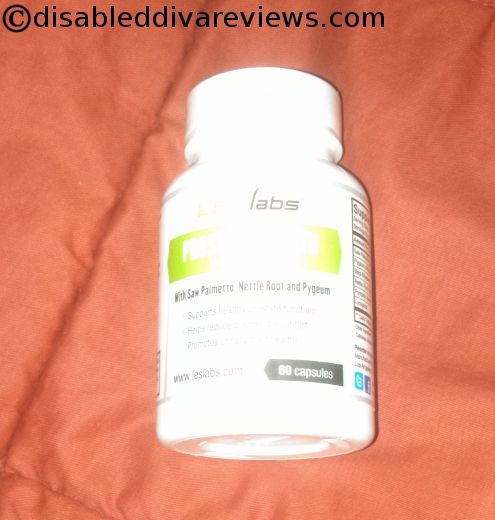 After taking the pills for 3 weeks, he said he doesn't feel the urgency as quickly as he used to, and I have noticed his nightly bathroom trips have gone from 3+ trips to 1 trip a night.
He said he also noticed that he's left feeling 'more empty' and not like he still has to go, but can't.
He likes the fact that there's no funny taste to the capsules and that it's a 'one-a-day' treatment.
As far as purchasing on his own, he's unsure about that. The price is a bit steep for his budget. If the price was lower or he could find a comparable product with a lower price, he said he would gladly by them, but this brand is a bit out of his price range.
I don't see any problems with disabled folks using these pills, as long as they are not allergic to any of the ingredients or taking other medicines that may have a counteraction.
These capsules are made by LESLabs and are priced at $29.99 on
Amazon
.
FINAL THOUGHTS
The pills DO support and improve the health of your prostrate, but the price is a bit steep for most elderly men.
STARS:





WOULD RECOMMEND: More than likely, if your budget allows for it.
I received one or more of the products mentioned above for free using Tomoson.com. Regardless, I only recommend products or services I use personally and believe will be good for my readers.