2014 Holiday Gift Guide
With the Holiday Season upon us, it's time to start thinking about gifts for friends and loved ones.Here are my top 8 gifts that I'd be STOKED to find under my tree/in my stocking!!
1.
ANYTHING APPLE
After working (and losing) COUNTLESS Windows machines, I ended up going to Ubuntu 14.04. While I like it, I miss the ability to get pretty much ANY program I want without a HUGE problem. But I DON'T want Windows as my 'daily driver' again, if I can help it. I'd LOVE for a 5K Retina iMac to be sitting under the tree, but I'd be JUST as happy with any other iDevice.
Apple 5K Retina system (Amazon)
Current iPhone models (Some free)
Current iPad models
Current iPod models
2.
NEXUS DEVICE
While I wouldn't MIND an iDevice, I am an Android girl through and through. To me, Android devices just seem more customizable. Don't like the default launcher? Change it. Don't like the camera? Download a different app and set it to default. You can change almost ANYTHING on an Android device, Including the ROM!
And with a Nexus device, you're getting the PUREST of Android... and the newest updates FIRST.
Nexus 6 (unlocked)
Nexus 9
Chromecast
Nexus Player
3.
CHROMEBOOK
As a blogger, most of my time is spent on the web. Whether it's uploading pictures, typing up reviews or looking for more items to review, I'm on the web a LOT. The Chromebook is an entire system based around the Google Chrome web browser.
Google Play Chromebook page
4.
PLAYSTATION 4
Back in about 1996, My mom bought me what is now known as the Playstation 1. I sat for HOURS on end playing Crash Bandicoot and one of the WWF games. I miss that console and it was probably my second favorite console ever, next to the original NES. Since the console I've been wanting FOREVER is being phased out slowly (A Wii) I would LOVE to get a PS4.
Playstation 4 and The Last of Us bundle
5.
KEURIG COFFEE MACHINE
I am a coffeeholic. I LOVE flavored coffee the best, but *MY* favorite flavors are liked by many other people in my house. I'd love to have a Keurig in my computer room, so I wouldn't have to go very far when the coffee urge hits.
Keurig brewers
6.
AMAZON KINDLE HDX
I have the Kindle Fire HD 8.9" 2012 edition and I LOVE it, but it's outdated. I'd like something I could have Fire OS 4.0+ on AND have room for all my books.
Amazon Kindle HDX 7"
Amazon Kindle HDX 8.9"
7.
TUNA SQUISH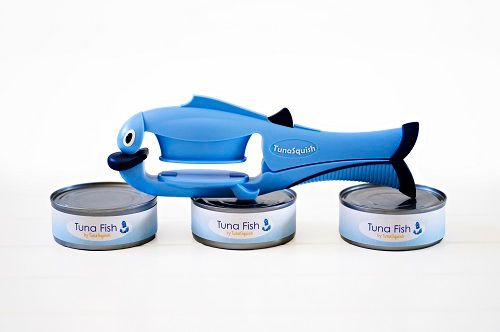 I had the chance to review this, and while it was kinda hard for me to work, it DOES work and if I didn't have one, I would be happy to get one!
My review of the Tuna Squish
Tuna Squish
8.
GIFT CARDS
Who wouldn't WANT a gift card? It saves people the trouble of trying to figure out what to buy me, and I can get what I want. Whether that's Amazon Kindle books or use it to buy milk and bread from Wal-mart, It's the PERFECT gift for anyone!!